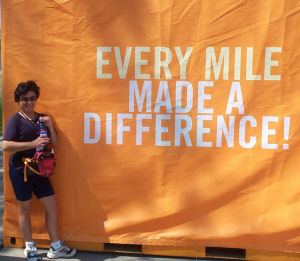 Hello everyone,
My name is Hedieh Briggs. I've set up this web site to tell you about a special organization I am involved with and an exciting personal challenge I am undertaking. I have joined a dedicated group of men and women as a member of the Strides for Hope Marathon Training Team. We are committed to raising money to help people living with cancer find emotional support, education and hope at The Wellness Community.
With all our help the Wellness Community of Southeastern Michigan Chapter will be opening its doors in the spring 2007. So far the organization has acquired land in Ypsilanti Township, with the help of a donation from Builders of Hope. The house presently there is inadequate for providing services to many people, so the plan is to open this site in the rented space first. Before the doors can be opened on this chapter we need to have $400,000 in the bank. About one third of that has been raised so far. Please read this page to learn more about this great organization.
To do my part to help open the doors, I will be training to participate in the 13.1 mile Reggae half Marathon on December 2, 2006 in Negril, Jamaica and asking all of you for your emotional and financial support. I did the 60-mile Avon walk in 2002, but a few years have gone by and I know it will require time and both physical and mental preparation for me to do this walk.
Travel expenses have been donated by sponsors, your donation goes directly to the organization for services.
I have accepted the challenge because I want to make a difference in my own life and in the lives of people living with cancer in our community. I am walking this walk in memory of my aunt, uncle, grandfather, and grandmother-in-law all of whom have lost their battle with cancer. However, I also will be celebrating life of my friends, family and colleagues whom have survived cancer. I know all the efforts to raise money for research, education and providing hope is the reason they are with me today.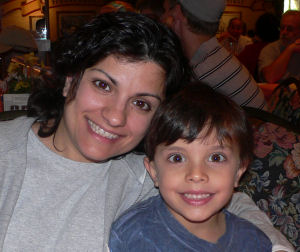 If you or someone you know has ever been diagnosed with cancer, you know that it can be as devastating emotionally as it is physically. Often, medical and other practical issues push emotional and psychological issues aside. At The Wellness Community, people with cancer and their loved ones can find hope and the tools to deal with the emotional challenges of their diagnosis and gain a better quality of life. All of The Wellness Community's services are provided free so fund-raising programs like Strides for Hope are vital in keeping these services available. More information about The Wellness Community can be found on their web site here.

Please support me as I raise money to help people living with cancer and The Wellness Community. I have committed to raise a minimum of $2,900.00. Your personal contribution will help me reach this goal and support this great organization. Will you please join me in meeting my fund-raising challenge as I challenge myself to complete the half marathon in December?

Any amount you can provide will be greatly appreciated. Please use the Paypal button below for your donation. All donations from the USA are tax deductible, however, please include your address and I will send you a letter verifying your donation for tax purposes.

If you would like to send a check instead, or if you have any questions please email me at hediehbriggs at gmail dot com and I will do what I can. Reminder: Please include your address so I can send you a receipt for your donation so it can be tax deductible. Thanks!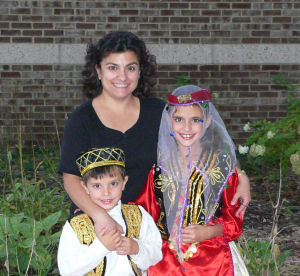 During the marathon, I will be celebrating cancer survivors and remembering loved ones who fought the disease and are no longer with us. If you would like me to celebrate and remember someone important in your life who has been affected by cancer; please send me their name and I will carry it with me during the marathon.
I hope you will be with me in spirit on December 2nd as I complete the Reggae half Marathon. Take a walk or run that day with those you love and celebrate life. Thank you in advance for your consideration and generous support of The Wellness Community and me.
Hedieh Briggs